'Colour St.Ives' 'Pubs in Penwith' - are charming books, with 18 images to colour in, or keep as they are! Illustrated by Zoe Eaton and Pete Giles, with line drawings. Colour St.ives contains places around St.Ives, including The Harbour, The Island, Tate, Babara Hepworth Garden and Fore Street. The book makes a perfect souvenier or gift!
Each books pages are printed on quality, single sided, paper, so that individual pages can be removed for display, or art and craft projects. The paper is 170 gsm making is ideal for colouring with pencils, felt tips, inks and water solouble pencils
Price £10 per book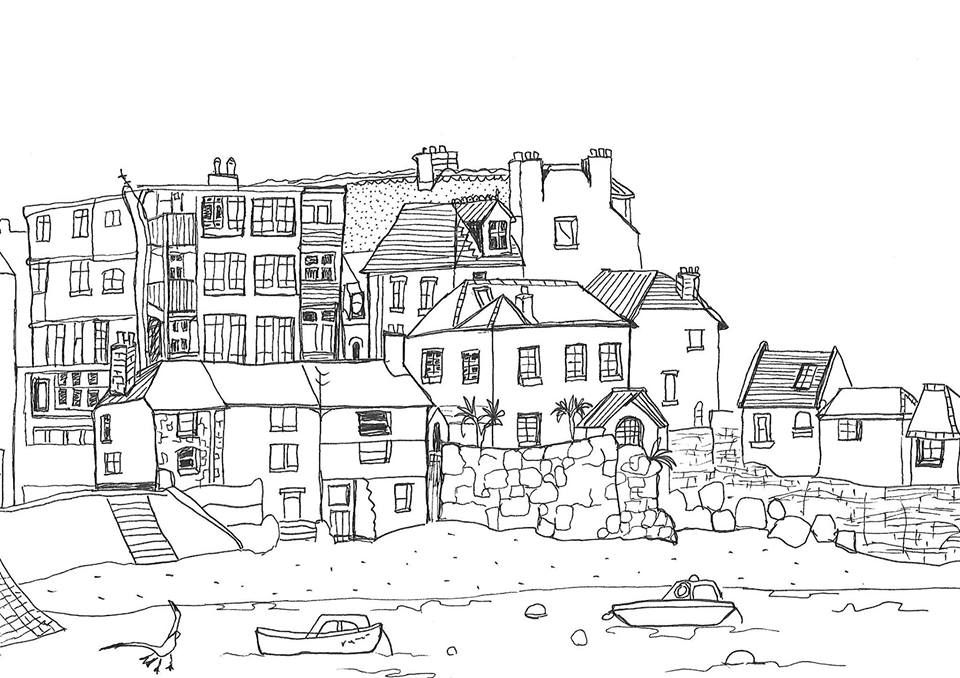 The book is also available from the following outlets
Barnoon Workshop / Clodgy View, St. Ives
Ebb & Flow / The Wharf, St.Ives
Fabulous / St.Andrews Street, St.Ives
Tate St.Ives/ Gift and Bookshop
ORDER ONLINE
We can post your copy directly to you - with free P&P to UK addresses. To order your copy online, click on the paypal button at the bottom of the page, and select voucher amounts of £10.
Our colouring new book, Pubs in Penwith' contains 18 illustrations of pubs in the Penwith area of West Cornwall.
The Crown, Penzance
The Dolphin Penzance
The Engine Inn, Cripplesease
First and Last, Sennen
Gurnards Head, Treen
Halsetown Inn, Halsetown
Kettle and Wink, St.Ives
Kings Arms, St.Just
The Pilchard Press, St.Ives
The Radjel, Pendeen
The Ship Inn, Mousehole
The Sloop, St.Ives
The Star Inn, Crowlas
The Star Inn, St.Just
The Swordfish, Newlyn
The Tinners Arms, Zennor
The Turks Head, Penzance
The Yacht, Penzance
Stockists: The Mariners Gallery, St.Ives
Ebay: Click HERE