Art Exhibitions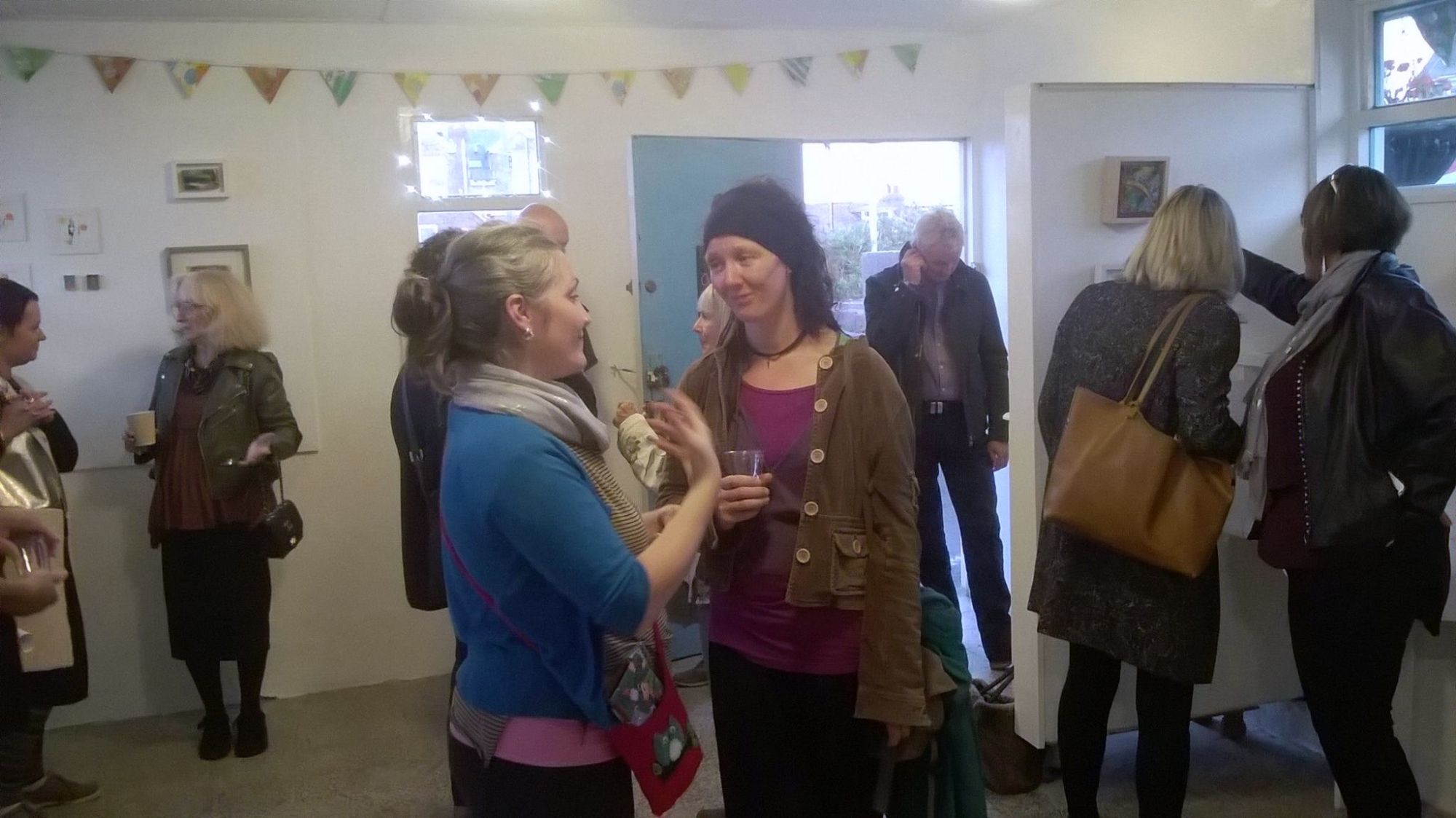 Exhibition Opportunities
You can hire Barnoon Workshop space for exhibitions, talks and workshops. Barnoon Workshop is in a unique location, overlooking stunning scenery in the heart of St.Ives, beside the new Tate Extension and minutes from the Town's Centre, beaches and Barbara Hepworth Museum. We currently have selected slots available in 2018. The Front room exhibition space is suitable for small shows, with approx 25 sqm of floor space.
Full invigilation included if preferred, so you don't need to be there!
Exposure on our website and social media.
Price is £200 perweek

To apply please Please contact Zoe Eaton for more details, email [email protected]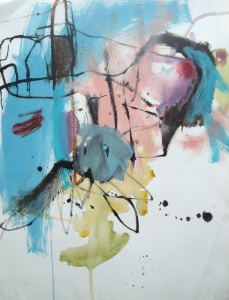 ABSTRACT NOW 12th May - 26th May

A curated group show exploring contemporary abstract art. This will involve painting, drawing, mixed media and other abstract disciplines.

This exciting show will coincide with the opening of the Patrick Heron retrospective at Tate St Ives just around the corner.
We are now open for enquiries.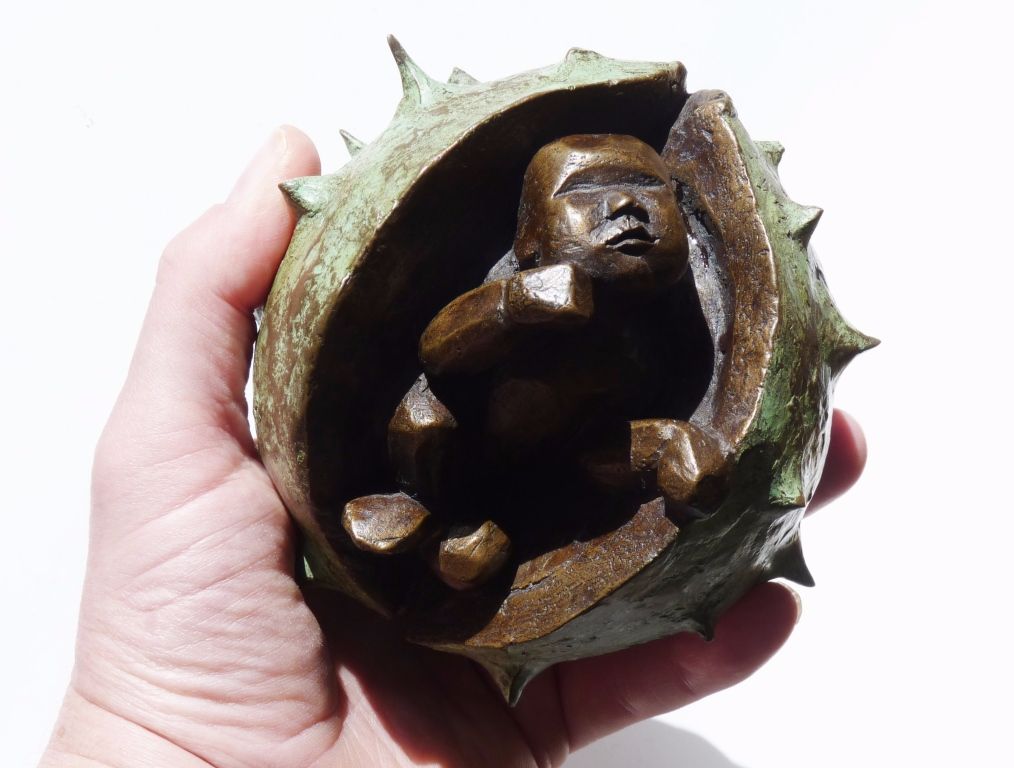 PAST EXHIBITIONS
Hand Held View/ October 2017
A Curated group exhibition of small works - that can fit in the palm of our hand. As society increasingly views the digital world through a smart phone or tablet, we consider art works that can be viewed in the same way. Included is work by
Amber Agha / Sally Carver / Jane Callan / Zoe Eaton / Karen Foss / Tony Eastman/ Sue Hopper / Marina Iodice / Sharon James /Jordan Laurence Jackson / Marie Keeling / Ann Kelley / Erin Lacy / Graham Lister /Emily Lucrezia-Buffa / Josh Philpott / Klaus Pinter / Julie Pownall / Iona Pioaru / Andrea Robinson / Tobes Rainbird / Lauren Sebastian / Tamsin Spargo / Freya Stinton / Noelle Thomas/ Stella Tripp/ Sophie Walker/ Bobby Wotnot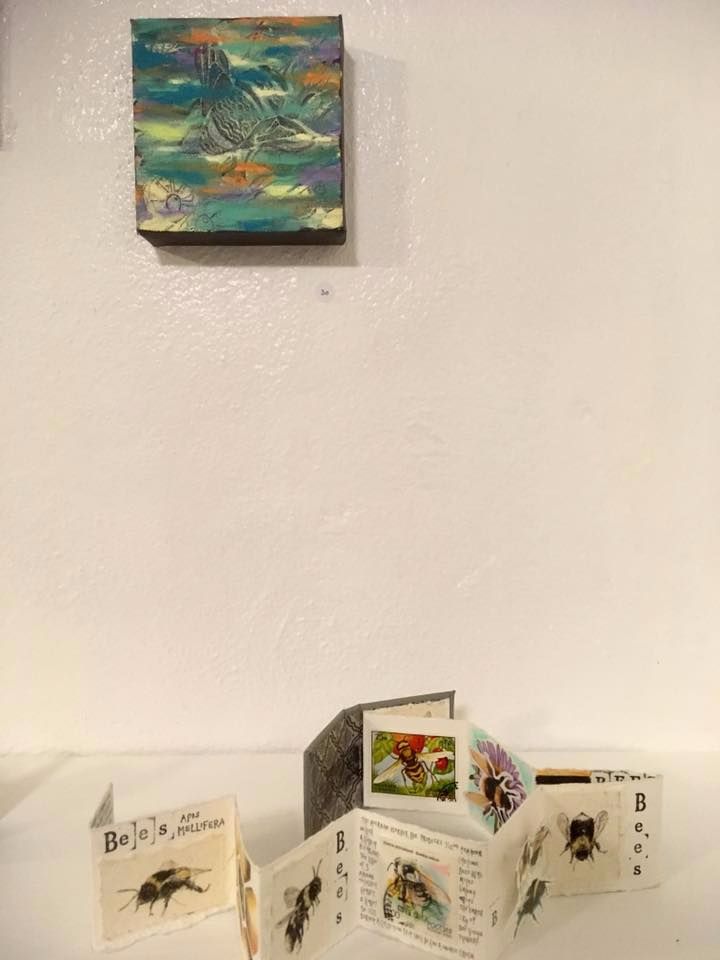 Flight - acrylic on canvas by Erin Lacy and hand made book by Sharon James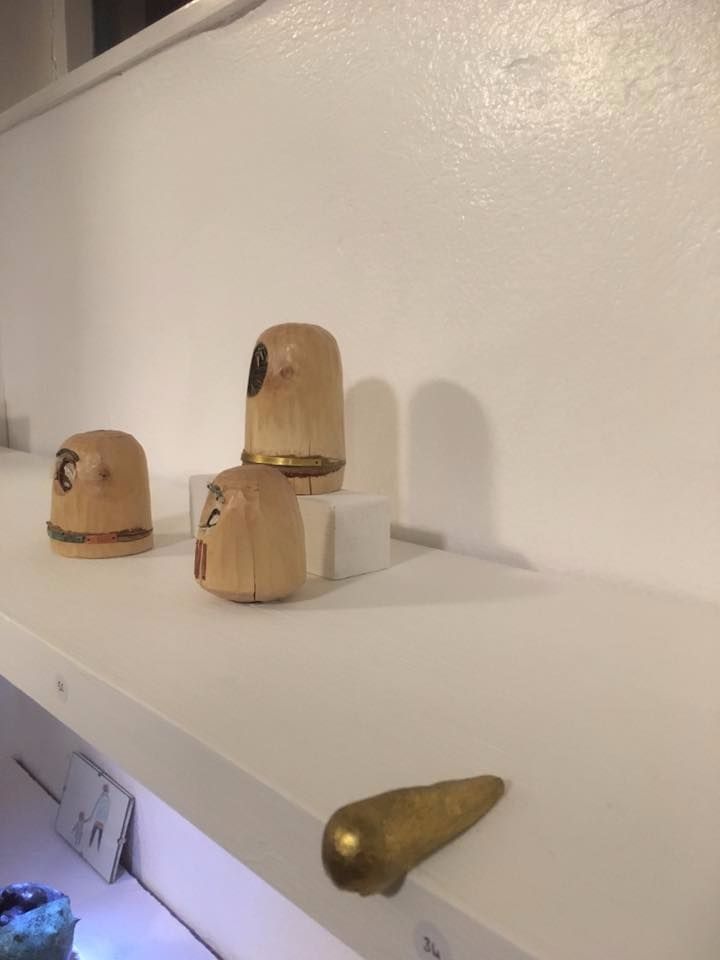 Wooden carvings by Sophie Walker, and Pigs Ear (casting of a skateboard stopper) by Josh Philpott

Paper Sculptures - Klaus Pinter and made up by from sheets at the opening party.