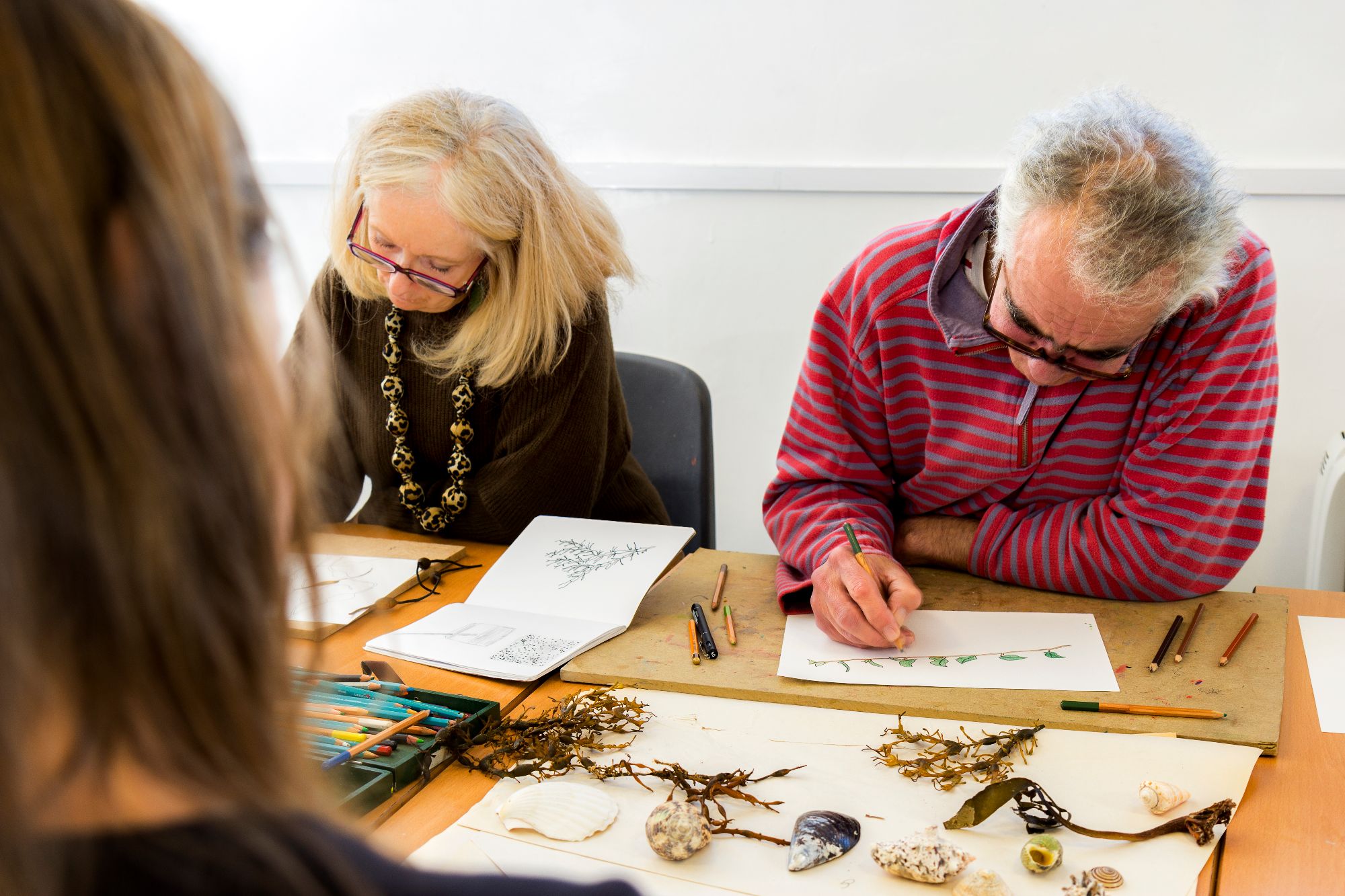 RUN A WORKSHOP AT BARNOON
We invite applications from creative practitioners to run workshops, classes or courses to compliment our programme of events. The front space can seat 12 people at a table, or up to 20 people theatre style. Our usual maxinimum number for a comfortable workshop is 10 participants.
There is a flat rate fee for renting the space.
We will add your workshop details to our website programme and newsletter, and share details on social media.
Cost of Hire
The cost is £30 for half a session (9 am to 1 pm or 1.30 to 5.30 pm) or £50 for a full day (9am to 6pm). This is payable at time of booking, and is non refundable.
How to Apply
Please contact us with your proposal for a workshop or course, and preferred dates. It is highly recomended that you visit the space to see if it is suitable for your activity.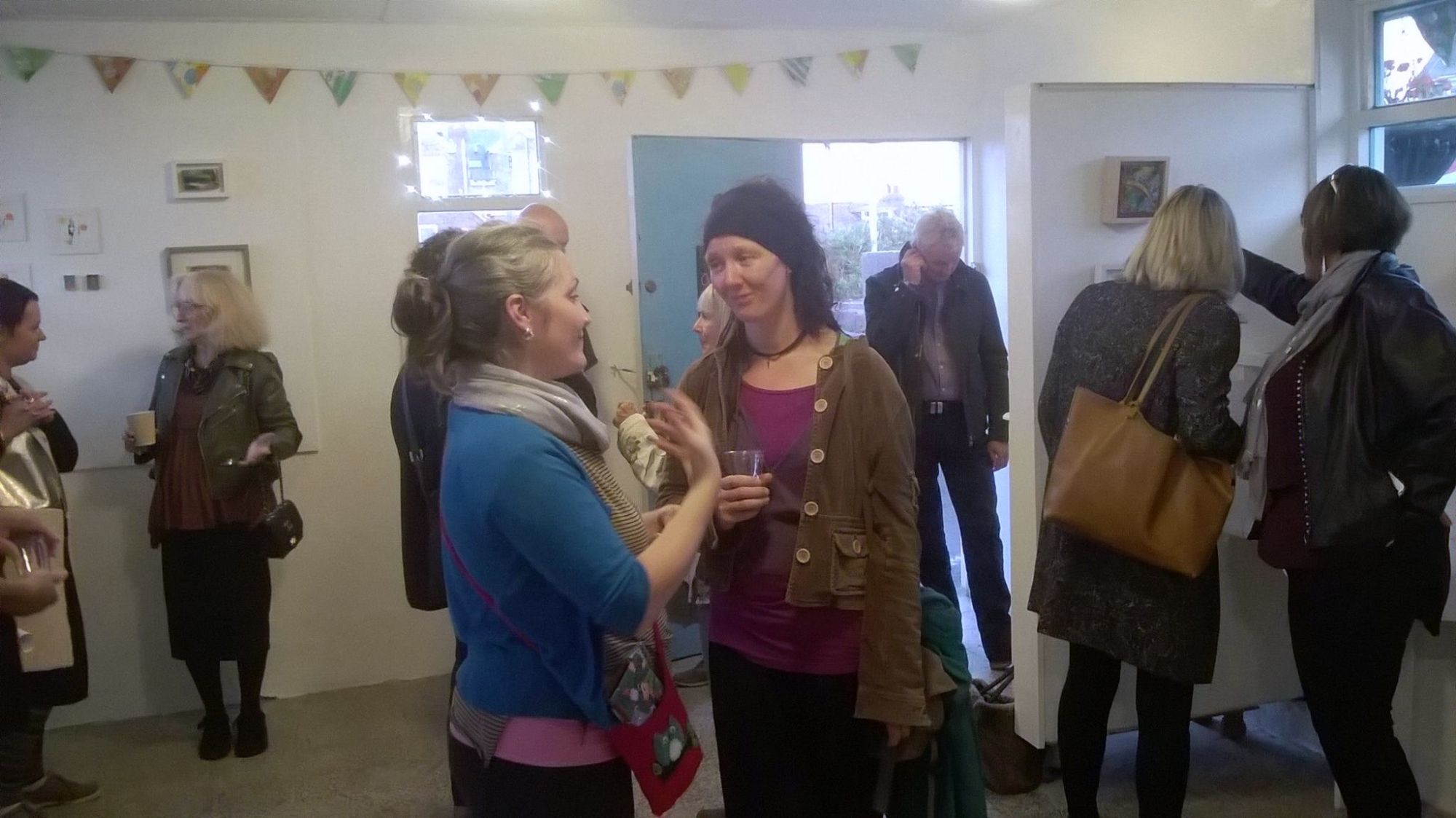 EXHIBITION HIRE
The front room space is suitable for small exhibitions. The space can be rented for one week periods, from Saturday to Saturday.
Cost of Holding an Exhibition
Prices start at £200 per week or £300 per fortnight. This is a flat rate fee, with no commission payable on sales.
Terms
Exhibitors are responsible for their own insurance of works.
Cost of hire must be paid at time of booking, and is non refundable.
Exhibitors can arrange to host a private view party, at mutually suitable times.
To Apply
Please contact us with your proposal or images, and preferred dates